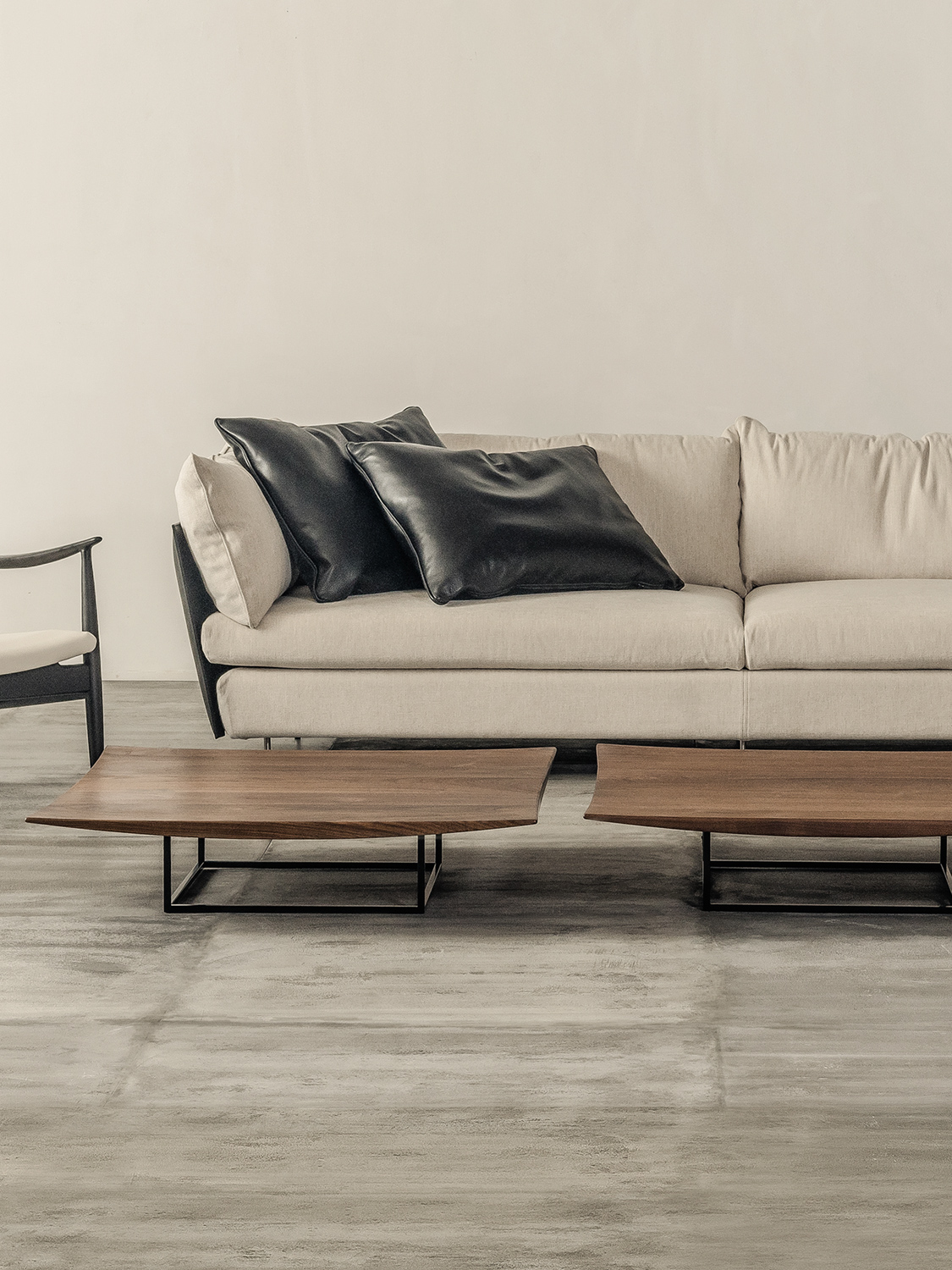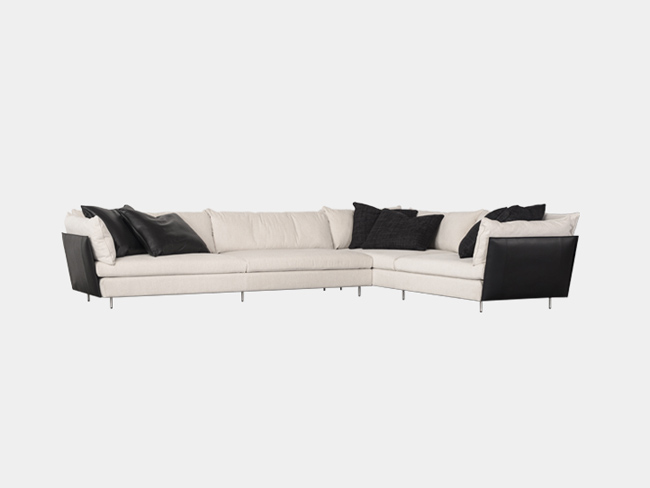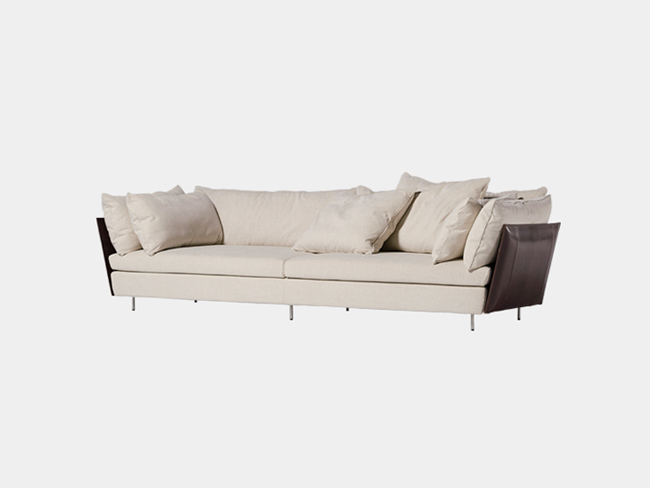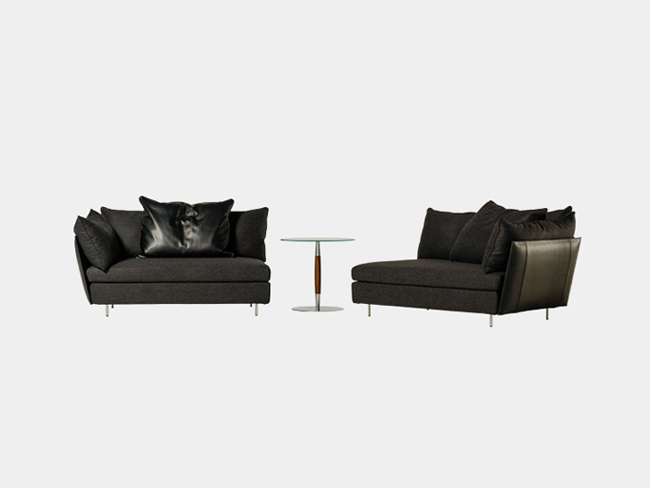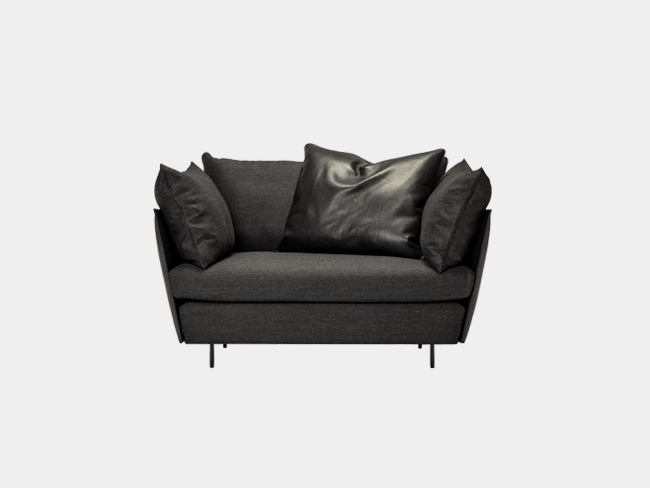 LIGHT FIELD
MODULAR SOFA
Design : SHINSAKU MIYAMOTO
Frame : Thick leather covered panels
Padding & Cushion : Fabric / Leather
Feet : Stainless steel / steel (Black)
CONCEPT
The LIGHT FIELD Sofa, from the Ritzwell collection by Japanese designer Shinsaku Miyamoto,
pays homage to tradition, with ancient references that have a contemporary feel.
The LIGHT FIELD Sofa is the ideal return to a dormeuse true and proper. Unexpected detailing
makes for a truly unique piece of furniture: the leather back opens into a sophisticated corner
seating arrangement evoking a delicate bunch of cherry blossoms.
Relaxation is ensured with soft cushions, elegant upholstery and superior quality
structural materials.
ゆったりとしたクッション使いが生み出すくつろぎ感と、厚革のシャープなフォルムに漂う浮遊感が生み出す軽快さ。抑制の効いた絶妙なバランスが、空間に穏やかな安らぎと上質な緊張感をもたらす逸品です。
自然素材独特の風合いを生かしたタンニン鞣しの厚革に、丁寧にステッチをほどこして作り上げた確かなフレームラインは、贅沢な素材使いならではの、控えめな美しさを意識したもの。包み込まれるような心地よさを感じさせる大振りなファブリッククッションが、ソファ全体に柔らかさをプラスして、凛としたたたずまいの中に優美な印象を与えています。