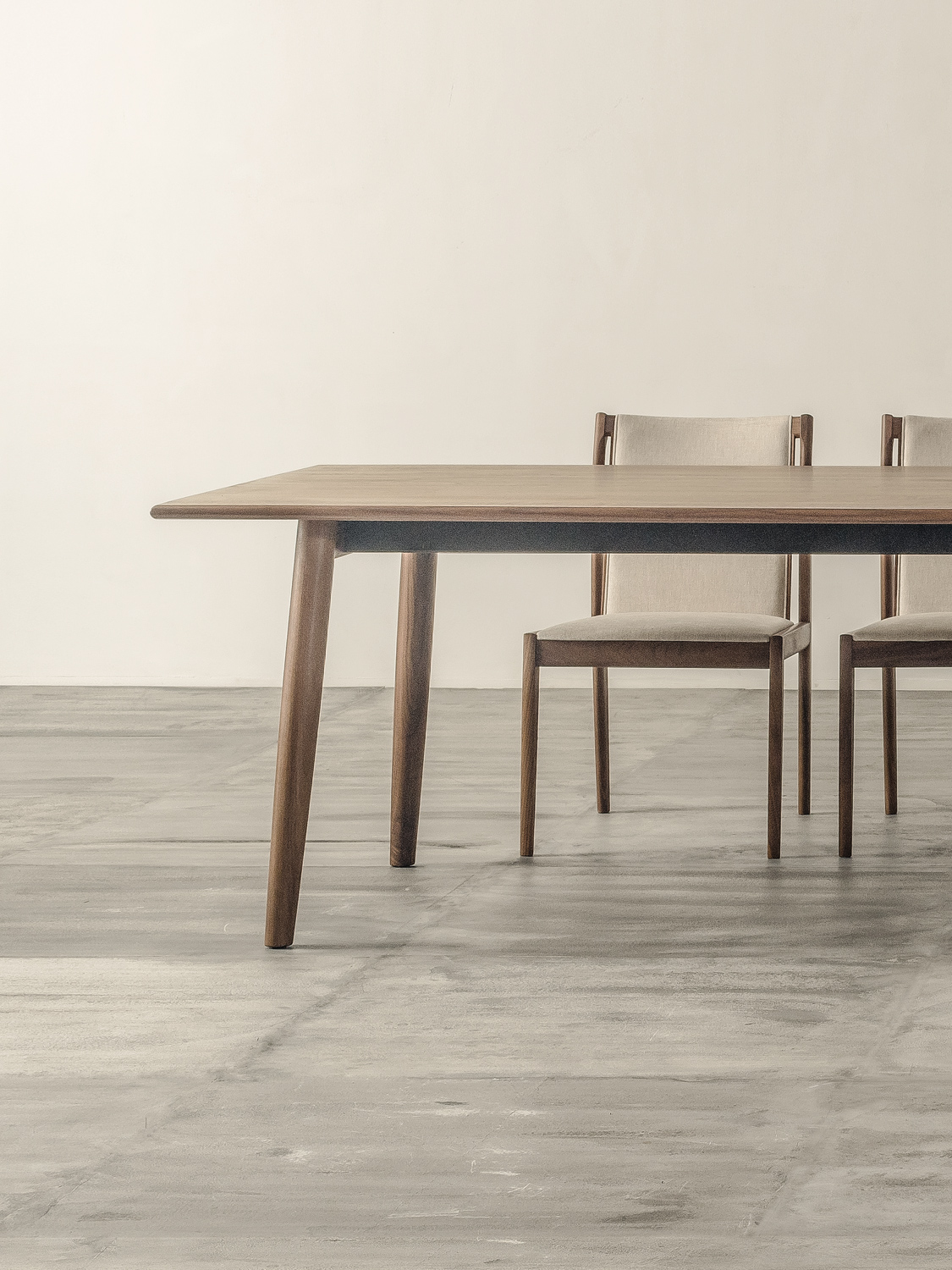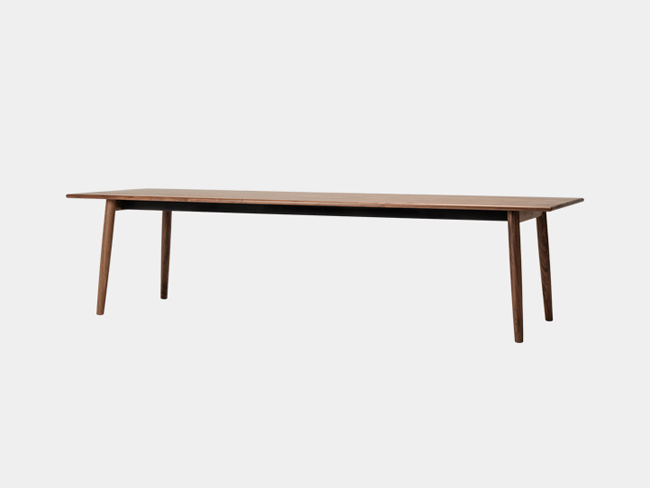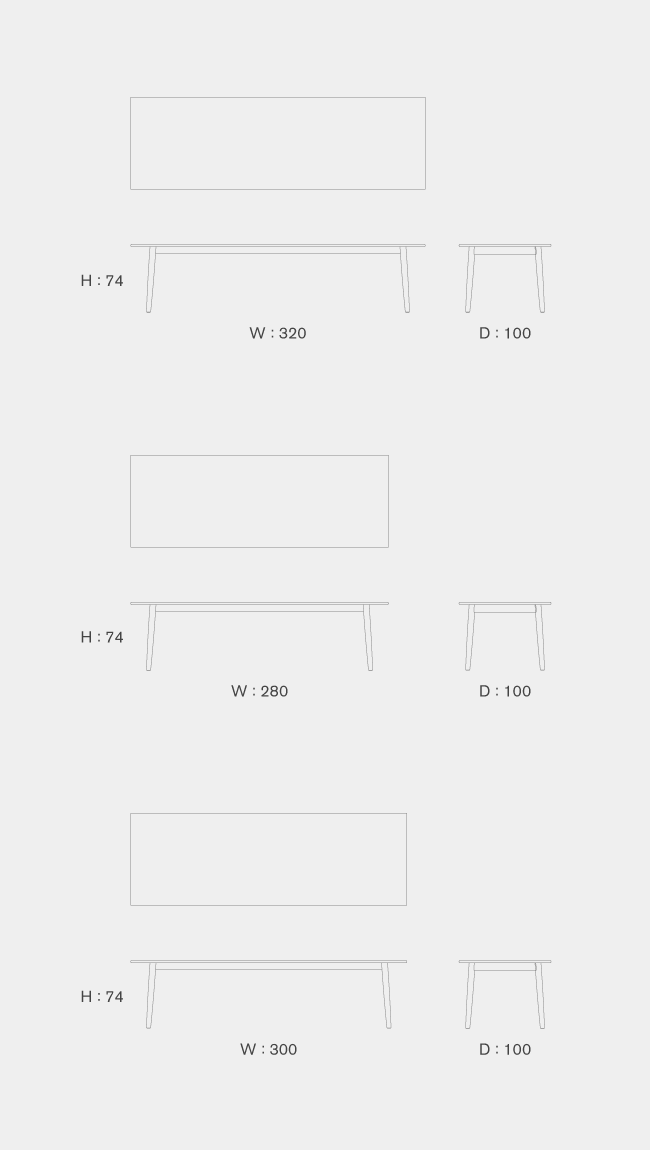 MCM TABLE
DINING TABLE
CONCEPT
The MCM table by Ritzwell is the finest expression of the modern living concept. Finesse
and simplicity are the result of precious, seductive detailing: the wood top is supported by
slightly inclined legs evoking a pleasant sense of lightness and functionality, with a skillful use of
colors that enhances the natural features of solid wood.
A product that brings out all the beauty of wood and the handcraft tradition of Japanese design.
4本脚のみで支えるシンプルな構造が天板の薄さを強調し、モダンな印象に仕上がったロングサイズのテーブルは、強度とデザイン性をも兼ね備えた逸品です。
ムク材ならではの、豊かな木目の天板表情や丸みを帯びたディテールのデザインが、木の持つ力強い存在感と優しさを感じさせ、ゆとりの空間に美しいバランスをもたらします。