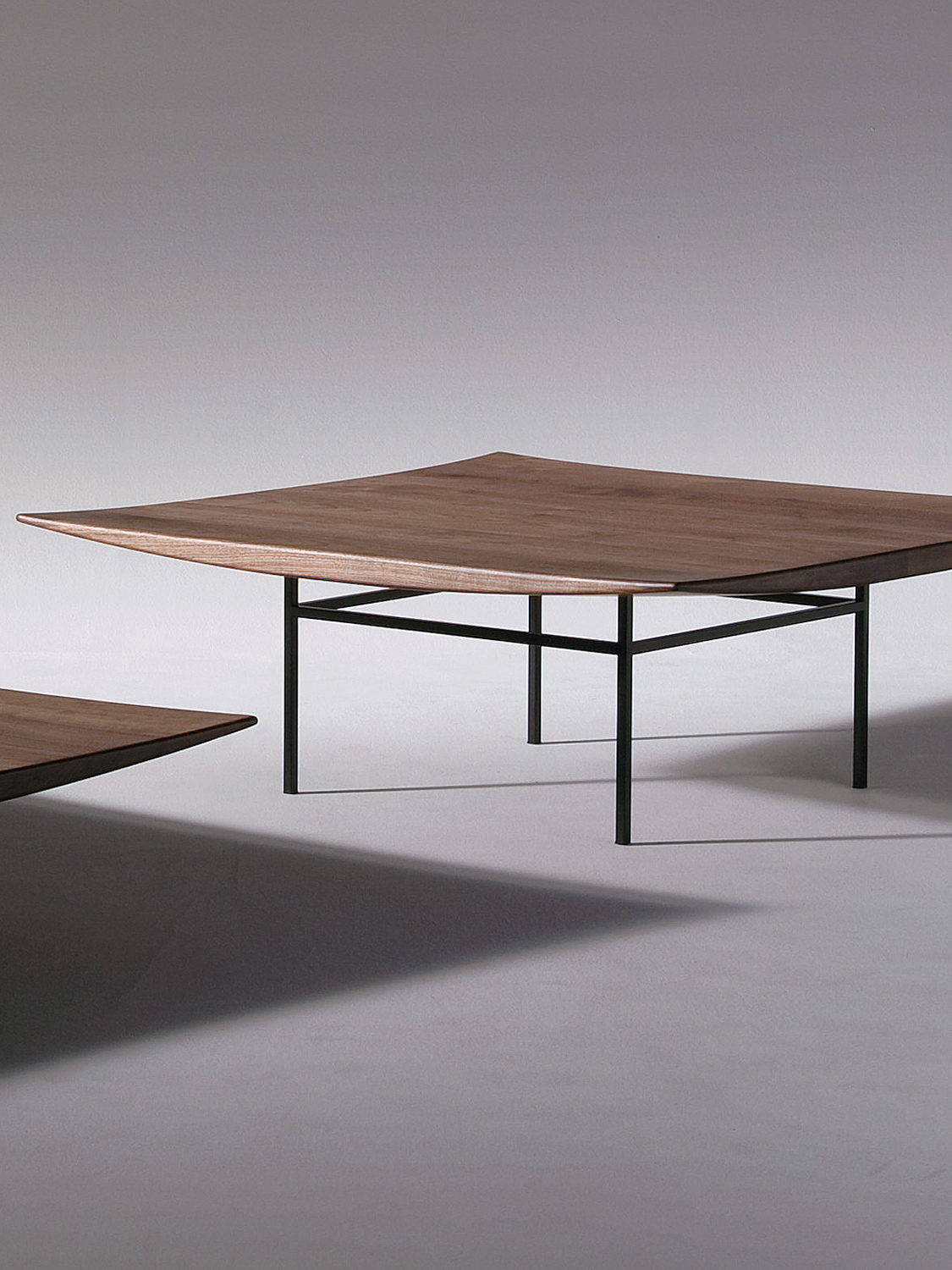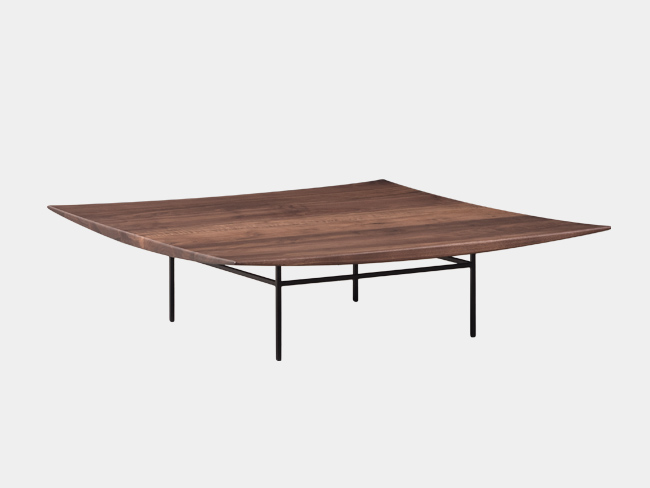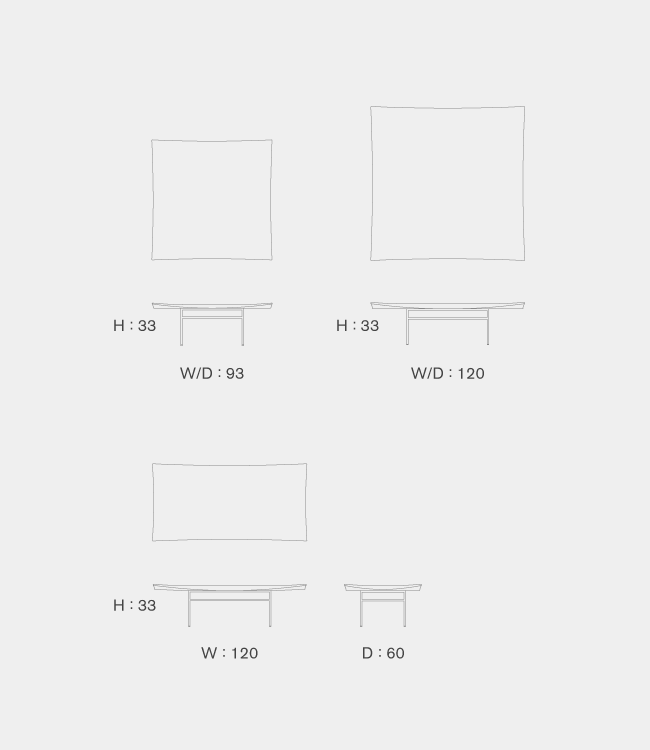 IBIZA FORTE
COFFEE TABLE
CONCEPT
Signed by designer JUN KAMAHARA this product exudes the in-depth technological knowhow of wood that characterizes all the Ritzwell collection to offer a super-functional yet
beautiful product on the market.
IBIZA is a solid wood walnut-clad coffee table that has a sophisticated, light design and is a musthave in completing any interior. Its sleek line fits in with any kind of furniture.
寺社仏閣の屋根の"そり"を彷彿とさせる独特のフォルムは、静かで穏やかな表情の中に確かな存在感を感じさせます。
軽やかに浮いたように見える天板のなだらかなラインは、あたかも空に映える「そり屋根」のよう。
日本の伝統的な様式を内包させながらモダンな表情を見せるこのデザインは、和・洋を問わず、様々なシーンに溶け込む懐の深さが魅力です。